Substance - Snow Ground Material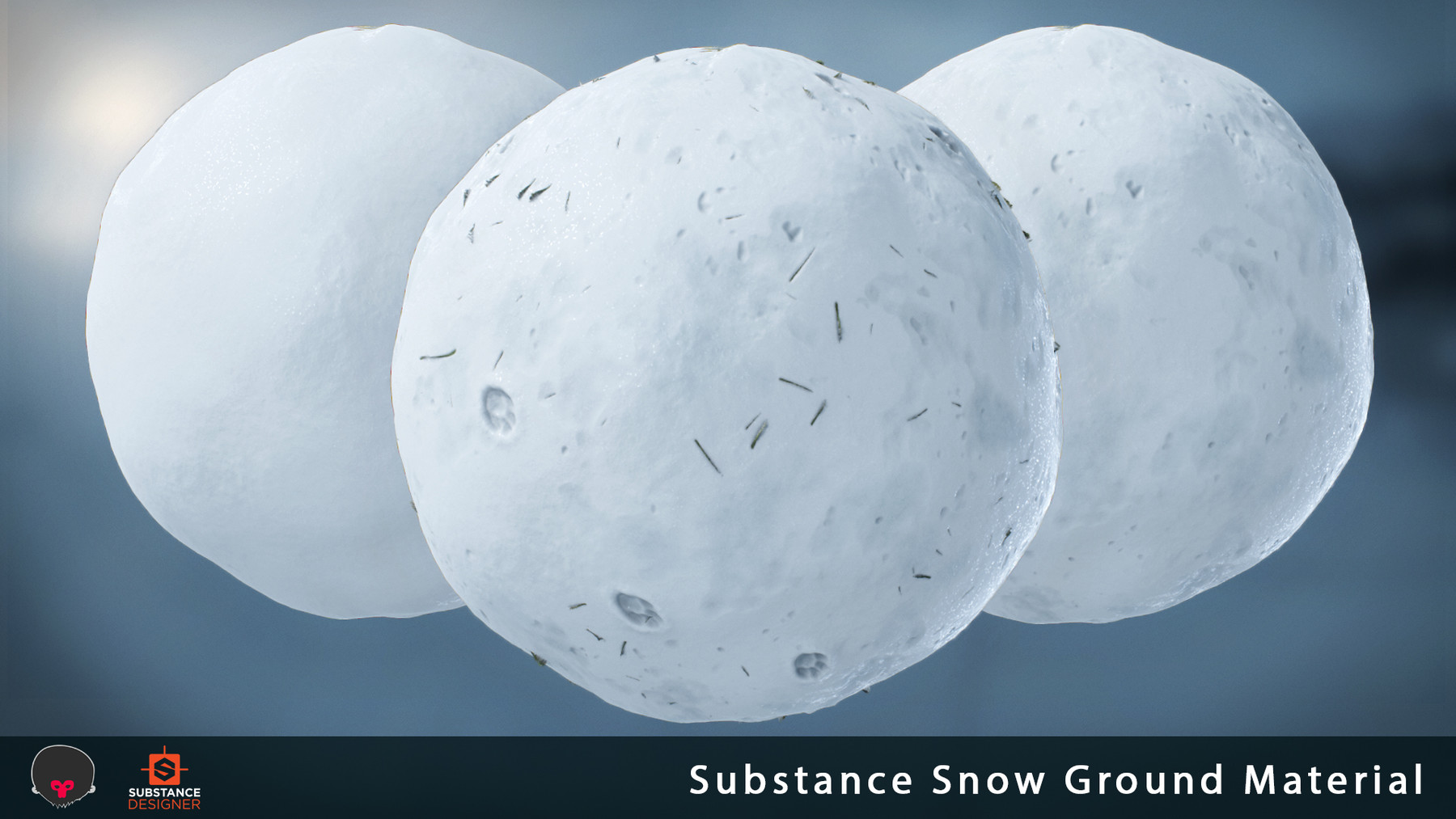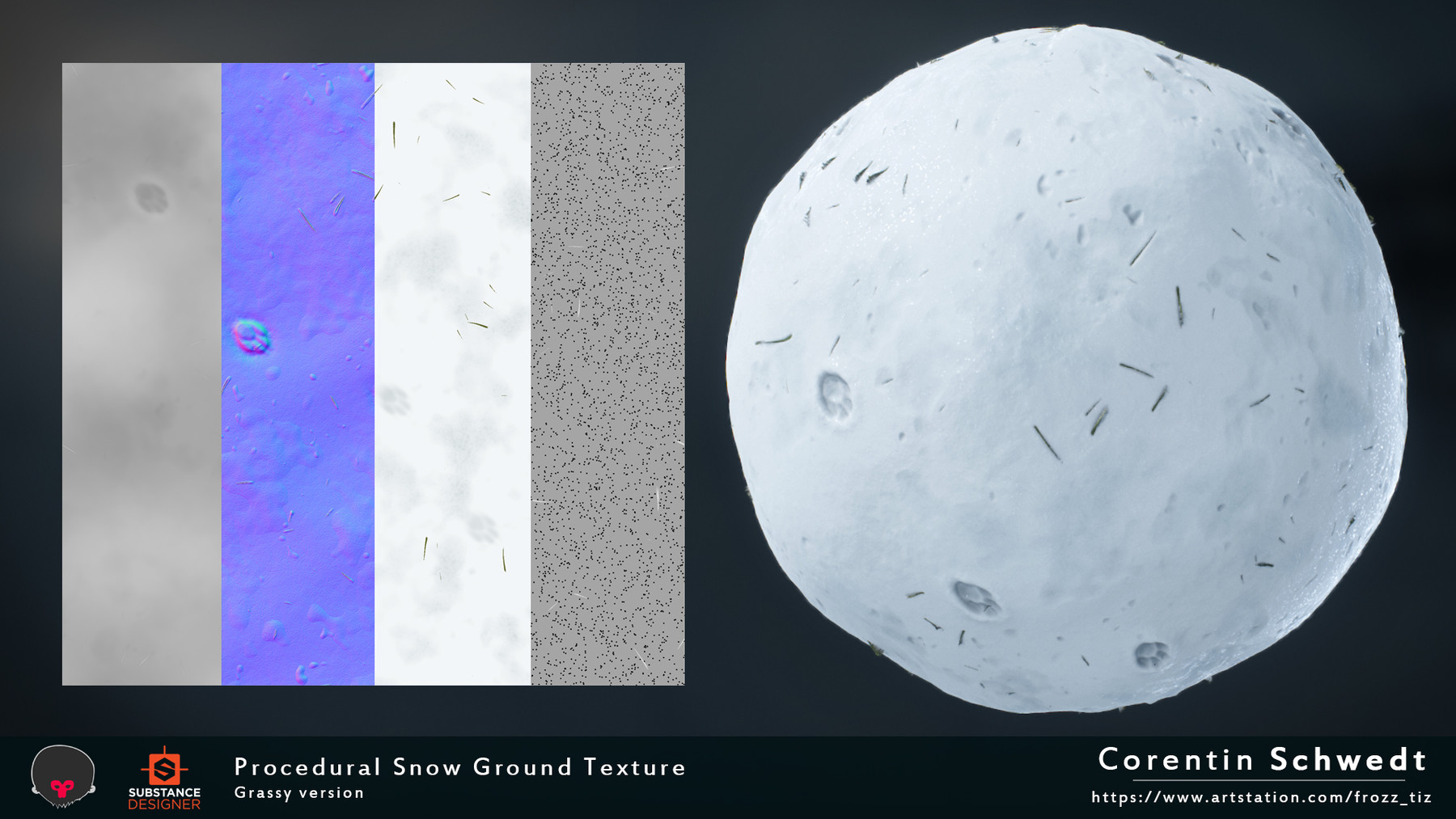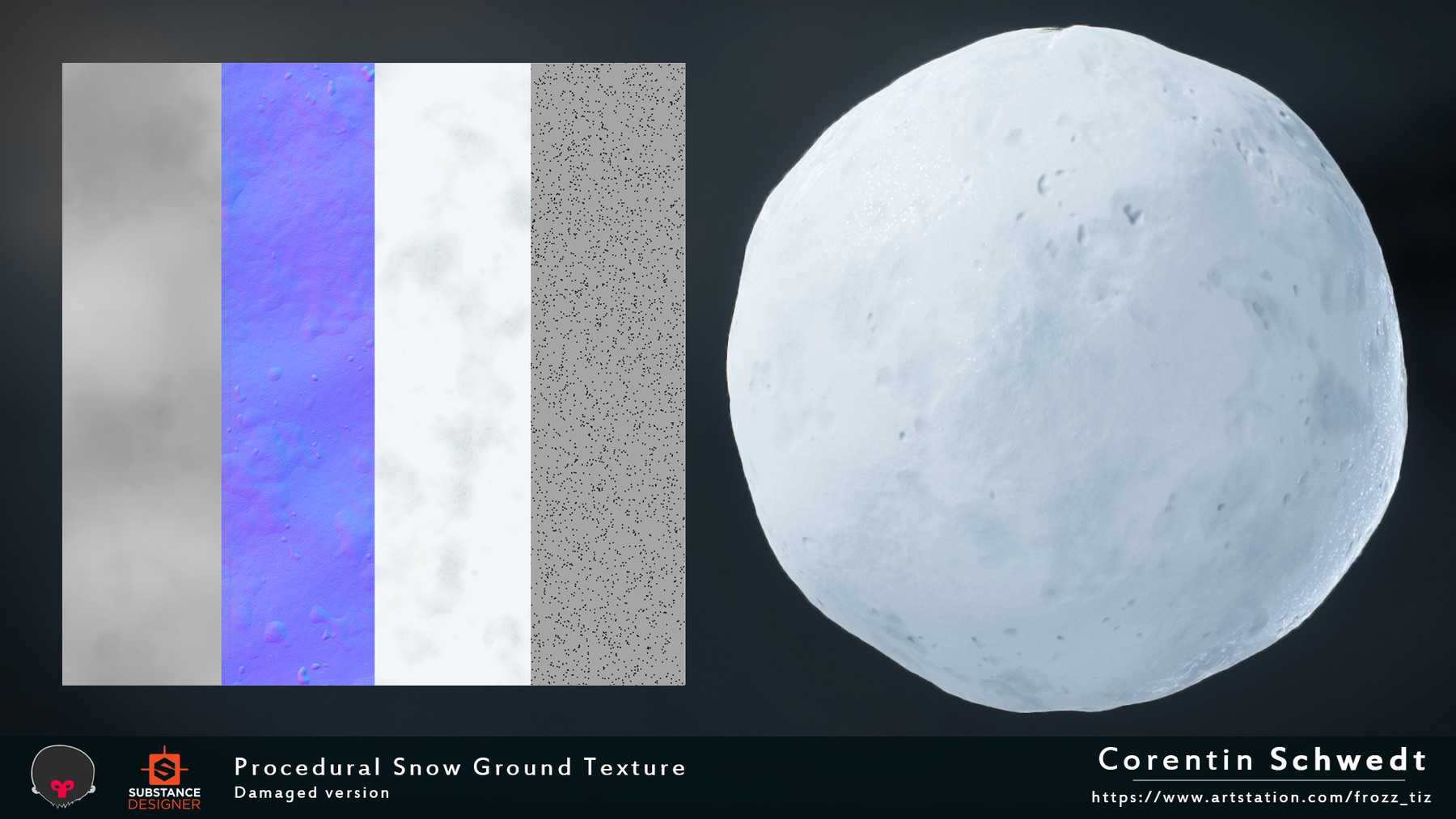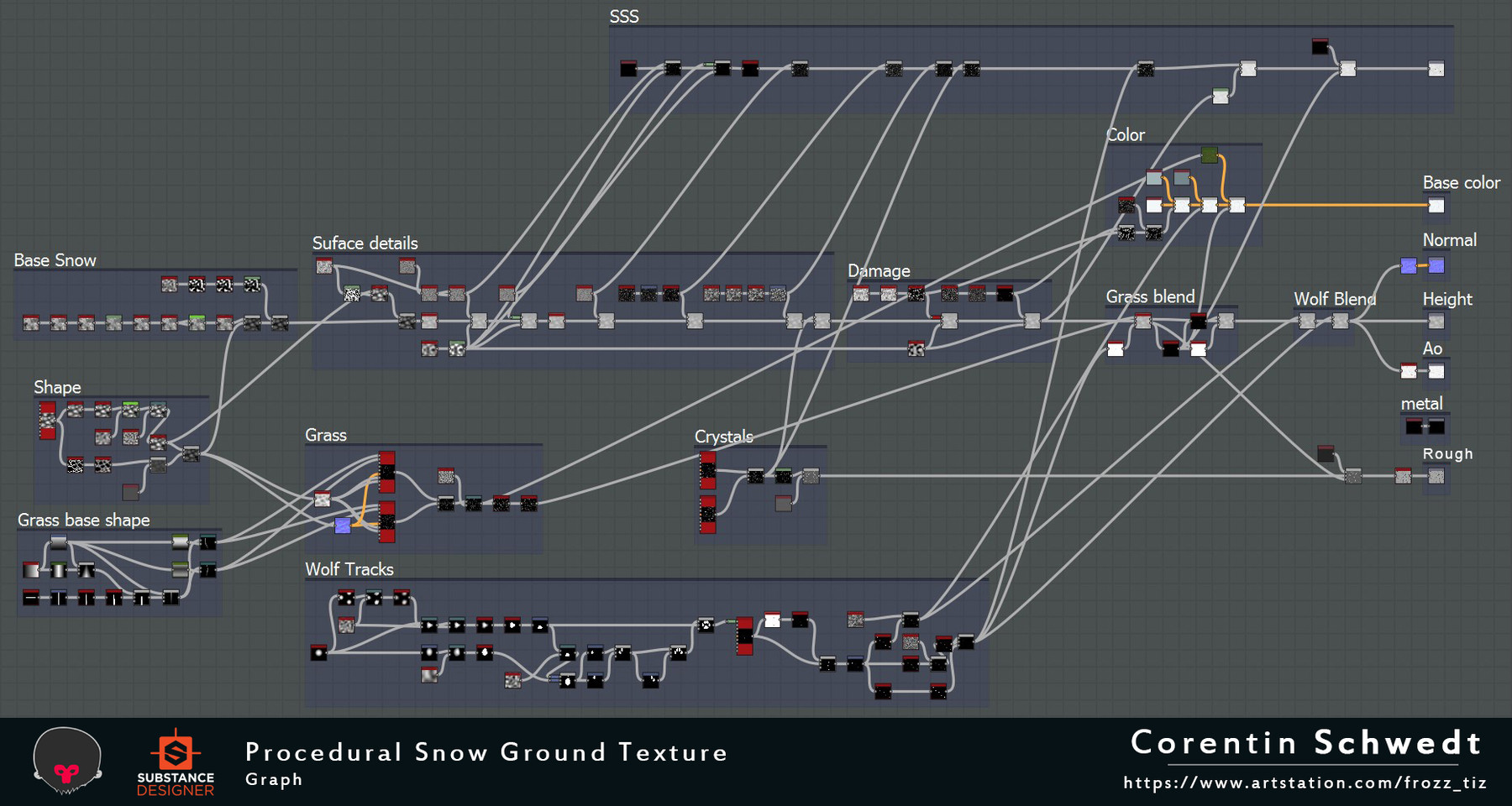 About the substance :
You'll get :
- Organized .sbs file (with frame).
- .sbsar file to use in Substance Softwares or in any others Softwares with the Substance plug-in, with many tweakable options to personalise and adapt your texture to your projects. (like quality of the snow, the amount and size of grass, enable or disable wolf tracks and many more ...)
exemple of tweakable options here : https://www.youtube.com/watch?v=uP0uQQY-5WI&feature=youtu.be 
- Marmoset Toolbag render scene.


Output (PBR metal/rough) : Base Color, Normal, Roughness, Metalic, Height, Ambient Occlusion, Subsurface Scattering. 
Better Preview Here : https://www.artstation.com/artwork/2A9aK
Licence :
Substances and exported textures cannot be redistributed or resold. Intended for educational use, commercial use is allowed for the textures or edited/re-exported texture files.
Version :
Substance Designer 2018 or newer is required for .Sbs.
.Sbsar file can be used with any Substance Software, or in your favorite 3D software with Substance Plug-in.
Marmoset Toolbag 3 for the render scene.
(Digital products are non-refundable)
Support email: corentin.schw@gmail.com 
If you have any question or problem fell free to contact me with this email or on my Artstation.
Release Notes
Adding a new purchase option :
- Extended Commercial License